Since 1998 we are one of the most beautiful beer Café-Restaurants in The Hague! More than 300 beers, 20 draft beers, of which 6 change almost daily and a weekly changing list of exclusive craft beers from all over the world are waiting for you. We buy these unique beers very selectively and with great passion for you to discover.
Check Untappd regularly for our latest Beers on draft, bottle & can.
Rootz is a free taphouse and proudly serves Heineken and Brand as lagers.
Our own Rootz Blond is rightfully the most served draft beer. As a Dutch prize winner in the Blond Beer category, this beer is enjoyed very much with our regular and new guests every week.
Want to try something new? Order the tap tasting; 5 tasting glasses with different draft beers and an explanation from our experienced staff. A guaranteed success and don't forget the bitterbal!
We recently bought a beer canning machine! Enjoy your Rootz tapped craft beer at home.
Our staff will be happy to advise you!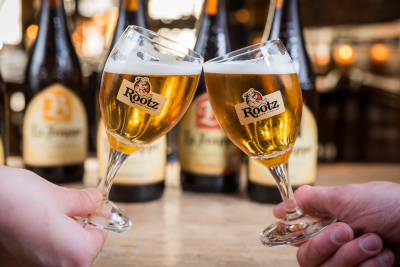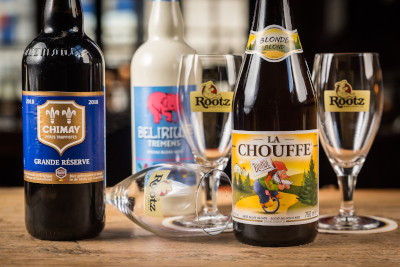 Please view our Beer menu and the Specials below