Our international menu is mouth watering! At Rootz we only work with fresh products and we strive for a beautiful culinary experience for everyone.
Discover the taste of meat and fish from our JOSPER grill. This charcoal grill gives a wonderful barbecue flavor to your food.
Of course there are also vegetarian dishes! Our cheese fondue, among other dishes, is very popular with our guests.
In addition to wine suggestions, our dinner menu, which always changes every season, also includes 2 beer suggestions that takes your experience of both the food and the beer to a new level.
Enjoy sharing dishes or an extensive 3-course dinner; Rootz offers it all.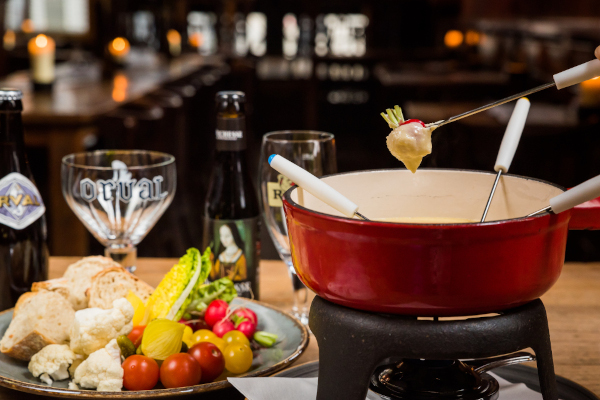 Please view our dinner menu below